Driving tuition for disabled learners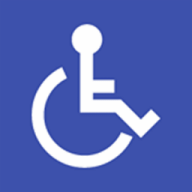 We have a specialist instructor, Brian is a high grade instructor that completed the Driving With A Disability course at the "Queen Elizabeth's Foundation" in 2002. This is a course on disability awareness, driving controls and teaching techniques. We ensure we understand your disability and design a course to suit you. We use manual cars with power steering or teach in your own automatic or adapted car.
Lesson (per hour):     £35.00
Block of 10 lessons: £310.00
The letter below will give you an indication of the quality of courses we deliver.
28th July 2004

Dear Brian,

I am writing to thank you for getting my husband, Clive Waters, through his driving test. As you know, Clive has Asperger's Syndrome, and has been trying to pass his test for 20 years before starting lessons with yourself. You managed to get Clive through his test in 6 months!

Your excellent research and preparation for Clive meant that he could follow your instructions without ever panicking. You tailored his course in a perfect way to alleviate his usual communication difficulties. The extra time and help that you set up for him in his theory and practical tests was also very helpful.

Clive enjoyed his lessons and had more confidence in his own abilities than he had ever before, not only with his driving, but also other areas of life.

I would not hesitate in recommending your driving school to others with Autistic Spectrum Disorders or Learning Difficulties, as you took time and care to design an individual programme for Clive, which made all the difference to his success.

Thank you so much once more, Clive having a full driving licence will improve his, and our family's, quality of life immeasurably.

Yours very sincerely,

Lara Barnes & Clive Waters
cc. The National Autistic Society